<![if !IE]> <![endif]>

3D Systems Inc.
Centurionbaan 190
3769 AV SOESTERBERG
Niederlande
+31 886160400

+31 88 6160489

Produktgruppenverzeichnis
Produktgruppenverzeichnis
Dieser Aussteller zeigt folgende Produktgruppen und Produkte:

Pressemitteilungen
Pressefach wird geladen...
Unternehmen und Produkte
Unternehmen
Unternehmensprofil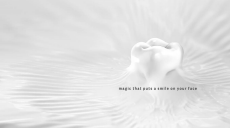 Company portrait
3D Systems' Digital Dentistry Solutions

Driving new levels of speed, efficiency and precision at lower cost for a range of dental applications.

Comprehensive 3D digital dentistry portfolio
3D Systems delivers the industry's broadest range of materials and 3D printing solutions validated
for the dental industry, incl. orthodontics, prosthodontics and implantology. With 3D Systems' portfolio of 3D Printers, 3D Sprint software, NextDent materials and Vertex Dental products, dental labs and clinics have access to a large range of dental applications.

Rely on our teams of experts, material scientists, application engineers, and experienced resellers for training and support to deliver streamlined digital workflows. Our digital dental solutions, global availability through trusted resellers and 24/7 assistance will bring you new levels of performance.

NextDent by 3D Systems: portfolio of 30 unique 3D printing materials addresses multiple dental applications. The resins are available in a variety of aesthetic colors to closely match patients' teeth and gums. NextDent 3D printing materials for medical devices are biocompatible and CE certified in accordance with Medical Device Directive 93/42/EEC, listed at FDA, and registered in various other countries.

Vertex-Dental by 3D Systems: founded in 1939, is a leading manufacturer of high quality prosthetic dental products. Vertex-Dental products are exported to more than 75 countries worldwide and are used by an estimated 100.000 dental technicians on a daily basis.

Experience you can count on
3D Systems has leveraged its 30 years of 3D printing experience with NextDent and Vertex-Dental dental products to establish a dental portfolio representing industry-defining materials and print innovation, dental domain expertise, and regulatory compliance in all major markets.
Produkte
3D Systems' NextDent® 5100
3D Systems Digital Orthodontic Dentistry Applications
3D Systems Digital Prosthodontic Dentistry Applications
3D Systems Digital Implantology Dentistry Applications
3D Systems Digital dentistry solutions for Dental Labs
3D Systems ProJet MJP 2500 Dental
3D Systems ProX® 800
3D Systems DMP Flex 200
3D Systems Vertex™ ThermoSens
3D Systems Vertex™ Dental Cold-Curing Acrylics
Veranstaltungen
Events
Datum
Speaker

3D Systems Inc.

Innovative Produkte/Technologien 1


22.09.2021 | 12:15-12:30 Uhr

weitere