<![if !IE]> <![endif]>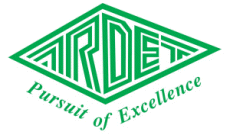 ARDET Dental & Medical Devices S.r.l.
Via Luigi Galvani 15
20090 ASSAGO (MI)
Italien
+39 0294435294

+39 02 94435296

Produktgruppenverzeichnis
Produktgruppenverzeichnis
Dieser Aussteller zeigt folgende Produktgruppen und Produkte:

Pressemitteilungen
Pressefach wird geladen...
Unternehmen und Produkte
Unternehmen
Unternehmensprofil
Company portrait
Ardet Dental & Medical Devices Srl is an Italian company, one of the leading manufacturers of quality medical, dental and veterinary radiology devices.

Since its foundation in 1957, Ardet has been alongside radiology professionals from all over the world with reliable products with an incomparable quality/price ratio.

The element of uniqueness of Ardet is the complete and in-depth knowledge of radiology, which allows us to keep under complete control the entire supply chain of our products/services, from the entrance of selected raw materials, passing through a qucik but scrupolous production, up to a safe delivery and a prompt and competent after-sales assistance.

All our imaging solutions are designed and manufactured in Milan,Italy, where our staff strive every day to provide tailored products to each customer's specifications.
Produkte
ORIX HF PLUS
ORIX HF Advantage
ORIX 70
ORIXSCAN
IMAGE HD
ORIX 70 NEW EDITION DG
ORIX 70 NEW EDITION