<![if !IE]> <![endif]>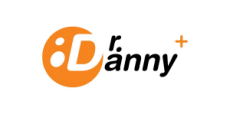 Dr.Danny Co., Ltd
Anyang-ro 561
13904 Anyang-si
Korea, Süd
Produktgruppenverzeichnis
Produktgruppenverzeichnis
Dieser Aussteller zeigt folgende Produktgruppen und Produkte:

Pressemitteilungen
Pressefach wird geladen...
Unternehmen und Produkte
Unternehmen
Unternehmensprofil
Company portrait
As a subsidiary company to Renew-Medical, Dr.Danny is the foremost company specializing in Dental Implant and Bone Graft Products.
Offering top quality products along with professional sales staff, we not only distribute locally but we also export worldwide as global the dental company as we strive hard to become "world-best" in Dental
Industry.
We, at Dr.Danny always try to be the first in the market and bring valuable and much-needed products to it.
Produkte
Titan Bone
Renew-Oss
Renew-Oss Black
Titan-X
Sorbone vial and Sorbone Syringe
Diaderm M
Redura